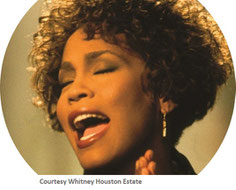 Over the past few days, I have seen so many social posts and articles celebrating Whitney Houston.  She is an icon.  One of the greatest singers of all times whose voice and music leaves behind a legacy.  I smile when I hear her music and without fail happily sing along while sadly mourning that she's no longer with us.    In honor of her recent birthday, I decided to compile some nuggets of career advice hidden in the lyrics of a few popular songs.  Hopefully, the advice is helpful, but if not, you can just enjoy the songs and a visit down memory lane.  After all, it's Whitney - what's not to enjoy? Happy Birthday Whitney… and thanks for all the hits!
---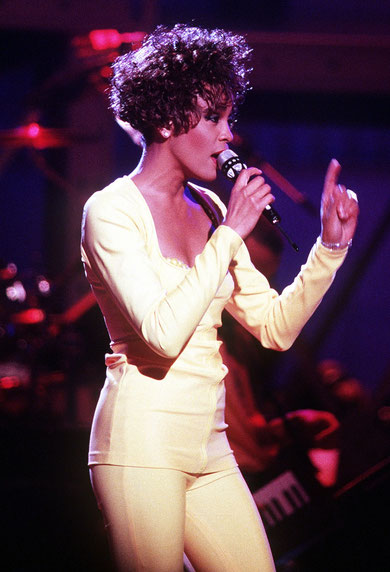 #1
The Lyric:        "I'm asking you what you know about these things"
The Song:        How Will I Know (Songwriters: George Robert Merrill / Narada Michael Walden / Shannon Rubicam)
The Career Lesson:
Its okay to ask questions.  In fact, it is important to seek to understand. Like Whitney says/sings, "How Will I Know?" if I do not ask?   We should seek out those who have broader knowledge about subjects, processes or skills we don't currently have.  We should gain insight from the expertise and experience of others.  Just remember to be polite and thank them for taking the time to explain. 
#2
The Lyric:        "Teach them well and let them lead the way."
The Song:        Greatest Love of All (Songwriters: Linda Creed / Michael Masser)
The Career Lesson:
If you are a manager or in some type of role that involves oversight of others, it is important to lead by example.  The development of your colleagues and/or employees is beneficial for your organization and its future success.  Training, mentoring, and building leadership capability creates strong future leaders.  Teach them well!
#3
The Lyric:        "(No, no, no, no, no, get it right)"
The Song:        My Name Is Not Susan (Songwriters: Eric Foster White)
The Career Lesson:
Learn the names of your colleagues near and far, senior and junior, new and tenured. (You get the idea!)  Learn the correct pronunciation of those names.  Nothing is worse than working with someone for years and they continue to either forget your name or pronounce it incorrectly.  Don't automatically shorten names or give someone a nickname unless you have been granted this permission directly.  This is simple etiquette and good manners and  also promotes a more positive and inclusive environment.  And of course, listen to Whitney on this one and do not call anyone Susan (unless of course it's their name).
#4
The Lyric:        "It took some time for me to see"
The Song:        You Give Good Love (Songwriters: La Forrest Cope)
The Career Lesson:
There is sometimes a learning curve in your role or career.  Things will not always be easy nor will they stay the same.  Be patient with yourself and colleagues as you learn and grow daily. Change is difficult and sometimes it's hard to adapt.  The good news is that as times passes, adapting and changing comes more easily…trust Whitney, you'll see…
#5
The Lyric:        "Each day I live* I want to be *A day to give* The best of me"
The Song:        One Moment in Time (Songwriters: Albert Louis Hammond / John Bettis)
The Career Lesson:
Every day you come to work, you should come with a positive attitude and with the drive and determination to do the best job you can do. 
Happy Birthday to the great late Whitney Houston! (and thanks for the advice 😉)
---

Courtney is a successful blogger and executive leader.  She is a multi-industry Human Capital executive with extensive global and regional experience having served in various roles within large and small organizations.  She has successfully driven enterprise-wide initiatives and is continuing to learn and grow with each new opportunity.  Her blog: Goals, Gaps, and Growth shares some tips and tricks she's learned along the way. 
---