Networks Are Important...Focus on what you bring to your network, not just what you receive.
Professional networking can be great for growing your business, growing your brand, getting exposure at work, getting a promotion, etc.. That's all true. Professional networks are important in several ways. One thing as to remember as you benefit from creating or joining a network, is that the network exists because people pour into it. As you network, keep in mind:
If you are looking for a connection, make sure you are doing some connecting for others.

If you are seeking knowledge, make sure you are providing your expertise to others.

If you are seeking recognition or validation of your ideas, make sure you are providing kudos and feedback to others.

If you are looking for a door to be opened, be sure to open doors to others when presented the opportunity.
Networks "work" because we all do the "work".  Here's an easy to remember summary of all of the benefits: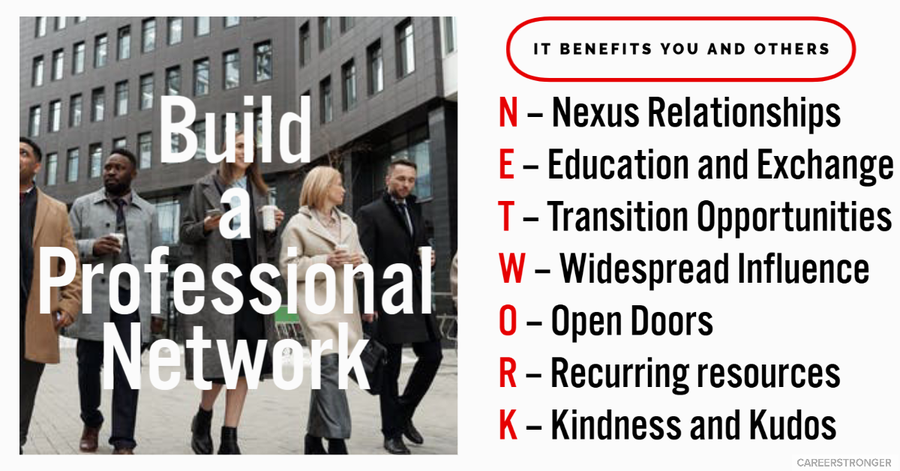 ---

Courtney is a successful blogger and executive leader.  She is a multi-industry Human Capital executive with extensive global and regional experience having served in various roles within large and small organizations.  She has successfully driven enterprise-wide initiatives and is continuing to learn and grow with each new opportunity.  Her blog: Goals, Gaps, and Growth shares some tips and tricks she's learned along the way.