How to answer the question: Where Do You See Yourself in 5 years?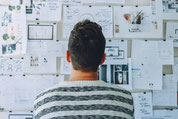 I recently had the opportunity to host a webinar focused on the interview process and common interview questions.  One of the participants asked how to best answer "trick" questions like "Where do you see yourself in 5 years?"  without sounding either as if you don't have a plan or alternatively sounding like you are hoping to be in your interviewer's current job (even if either of those examples happen to be the case!).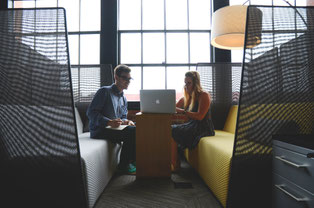 The good news is that you can answer this question in a positive manner even if you don't have a 5 year plan.  And let's be honest, while many people have an "idea" of future career aspirations you may not have a detailed 5,10, or 15-year plan ready to go.   If this is the case, you can easily  answer this question by including the following in your response:
 1) Show that you have given thought to your career aspirations past just this job
 2) Show personal or professional growth
 3) Show a linkage to the current role you are applying for and how success in that role will benefit both you and the organization
From an interviewer's perspective, the question is not exactly set up to trick candidates, but rather to gain insight on whether you have thought past getting this particular job.  An interviewer is not just hiring for competency, but also for department and organizational "fit" as well as sustainability.   How you answer allows the interviewer to gain insight about commitment level, job fit,  as well as future aspirations.   While you may want to say something like, "Ideally, I'd like to be in your job or be your supervisor in the next 5 years", I'm sure you are well aware that is not the optimal response.
My recommendation is to center your answer around two concepts - Expertise and Experience.  While you don't have to pinpoint a specific job or level you see yourself in, you can always focus on particular skills you want to increase or expand over the course of 5 years.  For example, if the job involves project management, you may want to say that within the next 5 years you are looking to broaden your project management skill-set.  Specifically, you can talk about how in addition to working within projects on the job, your goal within 5 years is to attain a professional certification in project management.  By focusing on specific skill-set development, you are showing aspirational growth in a way that benefits both you and the organization.
Alternatively, you can answer the question by focusing on the types of experiences you hope to gain from the role or organization.  You can speak about your existing experience levels and how you hope to broaden those further.  For example, you can candidly share that you're at an beginner/intermediate level working in "X" capacity,  but within five years, through experience gained in the role and organization, you are looking to be an Advanced Subject Matter Expert in that area.   
What is most important about successfully answering this question is to have a thoughtful response.  You don't  have to have every career goal planned out, but you should be prepared to articulate the skills you are looking to develop or the experiences you are looking to gain...and of course link those back to the great value you would to your future organization.
See you 5 years!  
---

Courtney is a successful blogger and executive leader.  She is a multi-industry Human Capital executive with extensive global and regional experience having served in various roles within large and small organizations.  She has successfully driven enterprise-wide initiatives and is continuing to learn and grow with each new opportunity.  Her blog: Goals, Gaps, and Growth shares some tips and tricks she's learned along the way.